"… pray for us as well that God will open to us a door for the word…"
(Colossians 4:3)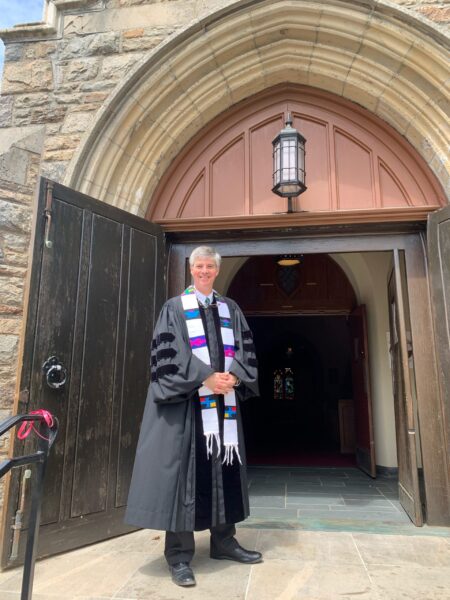 As the world continues to discuss the reopening of all kinds of doors that have been closed and shuttered over the past year, two hopeful signs emerged at LAC this past week. First, the diligent work of a number of our members to have LAC's longtime community presence recognized on a broader scale finally came to fruition, as the church was officially approved for listing on both the National and State Register of Historic Places. To read more about this important designation, follow this link to https://www.parks.ny.gov/shpo/national-register/. Thanks to all of you who had a hand in getting LAC on the map – literally!
And, just yesterday, we opened these historic doors in a new way in our community. Hundreds of Larchmont residents came to Russell Hall to cast their votes in the 2021 School Budget Election. Once again, this congregation offered a warm and supportive welcome as a true "community church."
The gospel of Jesus Christ is about opening doors – doors to grace, forgiveness, growth, and love. It is a beautiful thing to see those blessings being shared through our open doors here at LAC. May we continue to look for opportunities like these, as doors around our village and beyond start to open again.
Blessings,
Peter