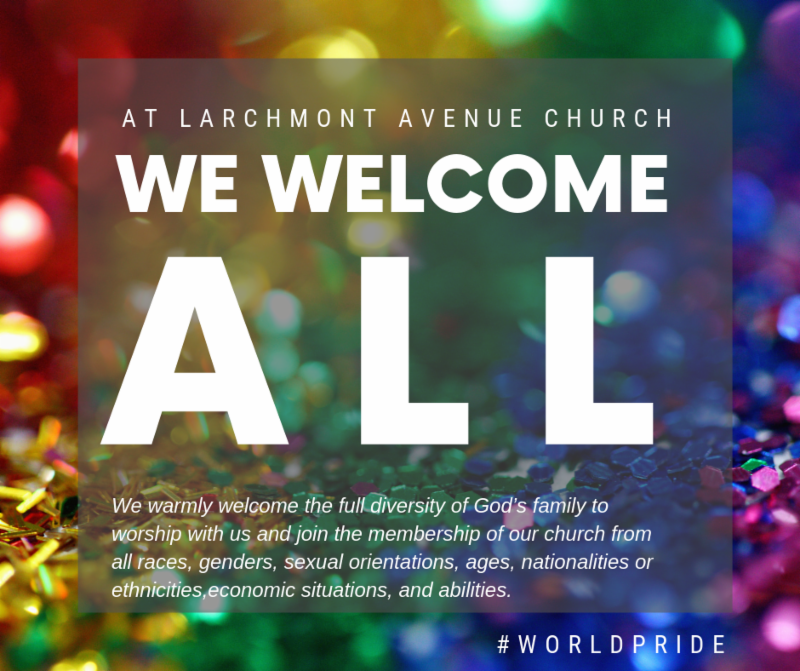 Yesterday I visited a fellow pastor and friend named Shakeema whose ministry is at the Covenant House Crisis Care Center for Youth in New York City. She gave me a tour of the youth shelter facilities near Port Authority where most kids land when fleeing abuse, trafficking, and gangs. When these kids reach the big blue door at Covenant House, they are given immediate health care, food, a shower, clean clothes, and a bed, and then opportunities – schooling, job training, and counseling support. Shakeema told me that more than a few teenagers become homeless because they had come out as gay, and were subsequently rejected by their families, sometimes even pastor's kids from fundamentalist Christian families. It's painful to think about youth being rejected from their own homes, but my visit helped me remember how much work we still have to do to welcome not only our neighbors, but also our own, as members of God's family of loving care and compassion.
We are also reminded of the struggles that exist around the topic of sexual identity and orientation during this month of June, designated as LGTBQ+ Pride month. The purpose of the commemorative month is to recognize the impact that lesbian, gay, bisexual and transgender individuals have had on history locally, nationally, and internationally. Memorials are held during this month for those members of the community who have been lost to hate crimes or HIV/AIDS. There are joyful parades and celebrations as well – and remembered commitments.
LAC continues to be a beacon of welcome for all who enter our doors to worship here. Last week Session voted to communicate more prominently our church's long-standing welcome of LGTBQ+ people – in worship, at communion, in our membership, on our staff, and among our ordained leadership. Recent job applicants have asked me whether our church was "open and affirming" – concerned that we might not be because they had seen no mention of it on our website. Session voted to make that statement clear – on our website, in our welcome, even posting discreet signage to show a pride symbol of inclusivity that will be easily recognized by those who seek that assurance.
God created a diverse community. How we learn to live together in community, in our shared society, starts with church. Christ's message is one of welcome – and so, too, must ours be at LAC.
In God's Love,
Ellen