Saturday, May 14, 6:30 am - 8:30 am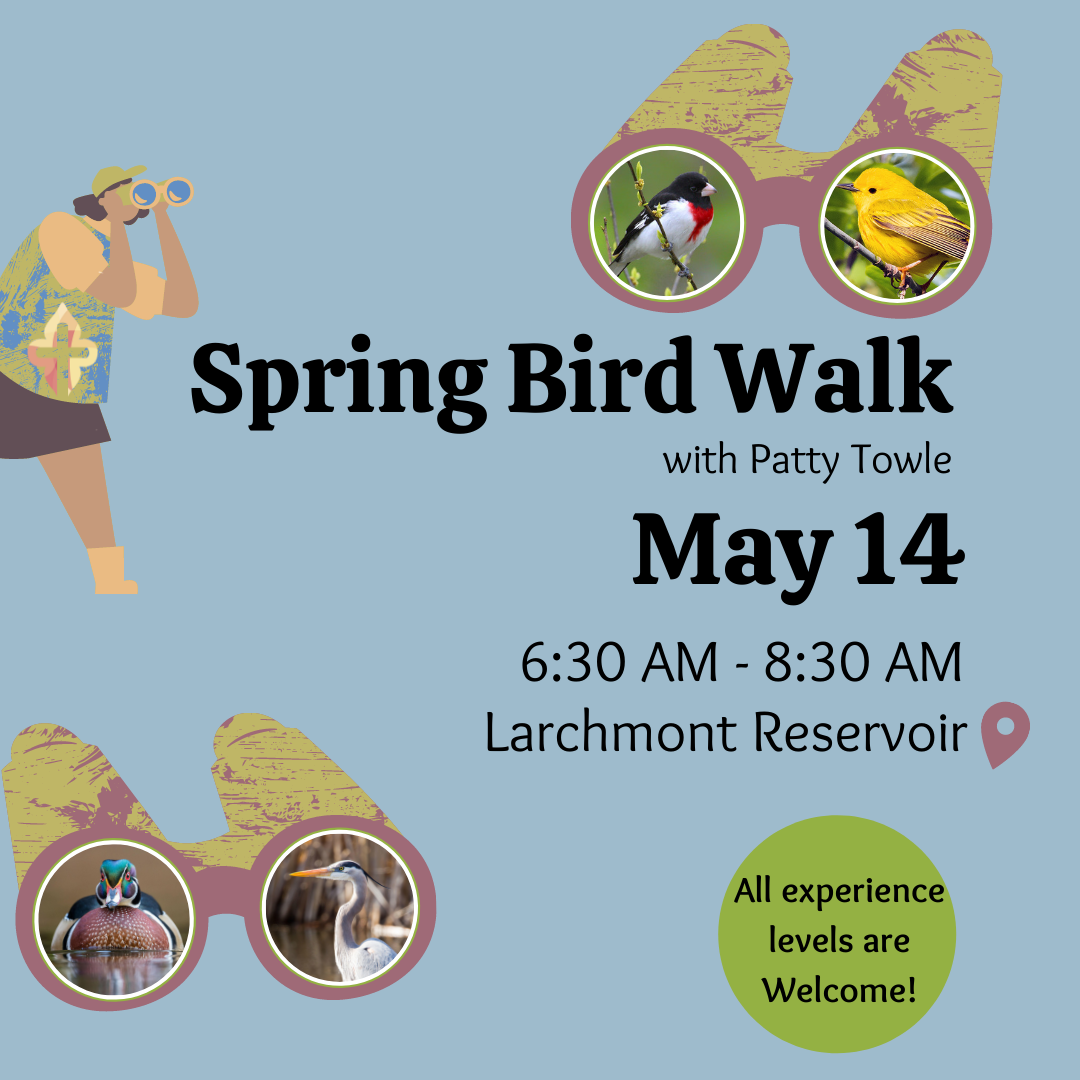 The LAC Earth Care Committee will be offering a birdwatching walk on Saturday, May 14th, for all levels of skill.
When: Saturday, May 14th, 6:30 – 8:30 AM  (Rain date: Saturday, May 21st, same time)
Where: The Larchmont Reservoir, also known as the Sheldrake Environmental Center, on Weaver Street (across from Bonnie Briar Golf Club)
Activity Level: Easy; we'll walk slowly over less than a mile, with some uneven terrain.
What to wear: Good walking shoes and those that might get a little muddy if it has rained recently. Clothes for the daily temperature, remembering that it is a little cooler in the early morning. Raincoat with hood if there is any threat of sprinkles. (We won't go out if there is any threat of real rain.)
What to bring: Binoculars! If you don't have and can't borrow some, Patty will have a few extra pairs to borrow. If you have a bird field guide, bring that; also consider downloading the FREE Merlin bird app from Cornell University on your smartphone. Patty will have some extra field guides and can show you how to get the app. A walking stick only if you usually use one, because there are one or two spots where it is steep and uneven.
We'll also spend some time at the start getting everyone comfortable with how to use binoculars to spot a bird, if that will help those who are at a beginning level.
Please email Patty for your attendance and with any questions, at
pobrientowle@gmail.com
and include your phone number, as well, for alerts in case of cancellation!