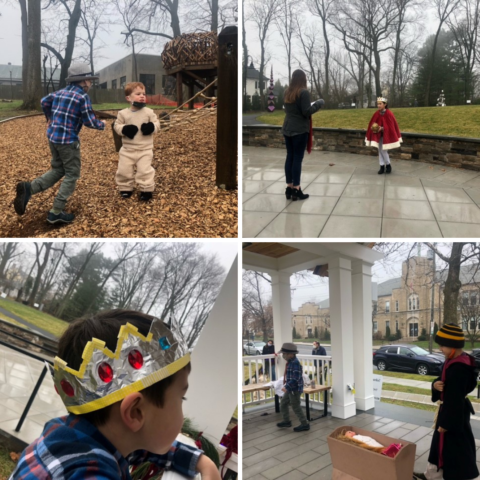 Greetings LAC Family,
As expected, this season of Advent is chugging right along and Christmas is only a week and a half away. While some of our regular traditions of this time of year have had to be set aside, others will remain, though maybe in different ways. In that light, it is such a joy that the beloved Christmas pageant will make the LAC airwaves this Sunday!
It's been quite a fun week getting to both hear and see some giggles as filming for this year's Christmas pageant commenced. Our incredible director Brittany Beaver worked diligently to edit our production for these digital times. As always, shout out to all of the stars of our production as well as parents (who've become expert film producers, videographers, and costume designers) for your excitement and diligence over this worshipful project!
Please join us at 10am on Sunday for this year's Christmas pageant and carols service. We are so so excited by the hard work and enthusiasm of some our youngest members with you all.  On Christmas Eve, we will offer a special encore screening of the pageant at 5:00 p.m. for little ones who may not be able to stay awake through our traditional service at 8:00 p.m.
Blessings,
Ekama Eni
Interim Director of Youth and Family Ministries