Thursday, April 28 - Saturday, April 30, 4:00 pm - 12:00 pm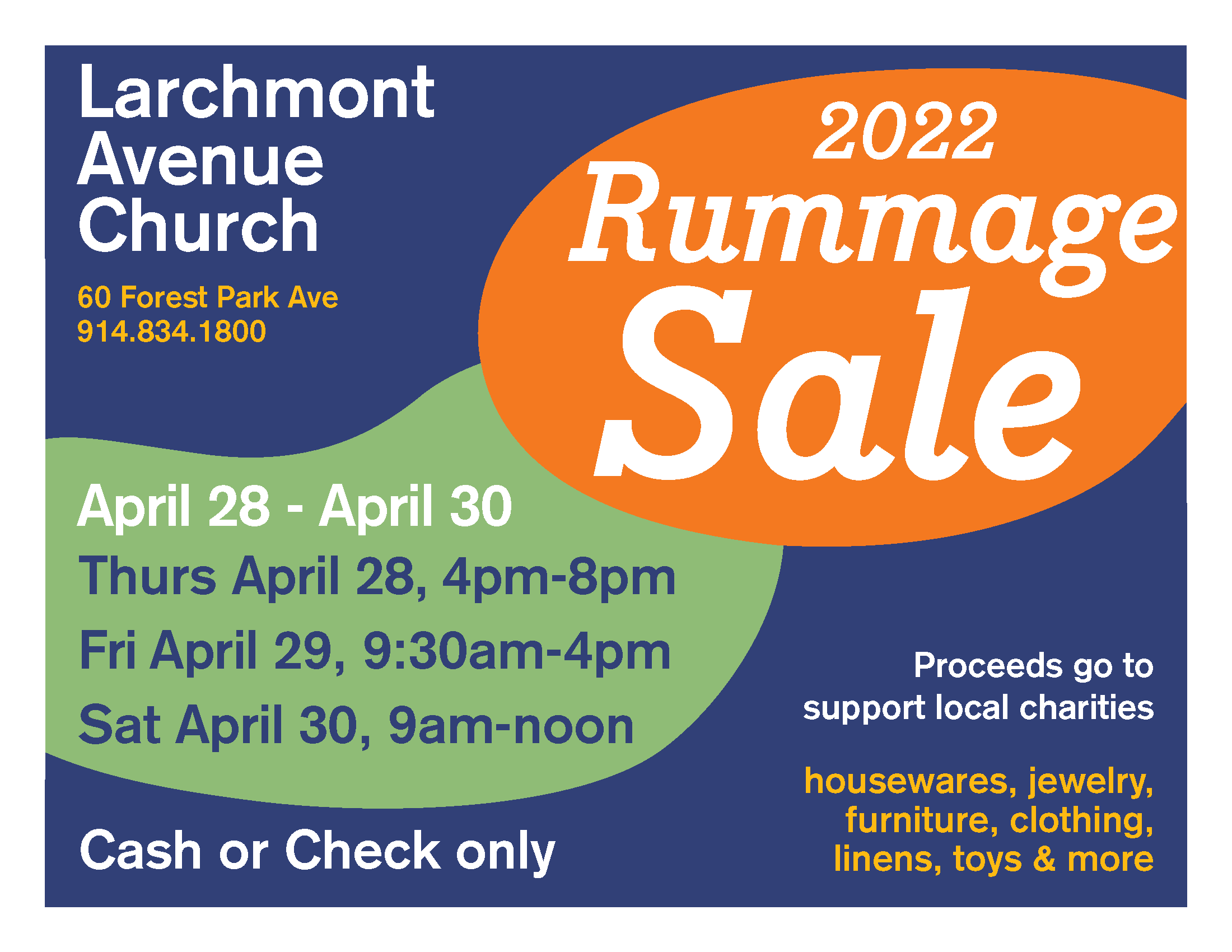 We are  pleased to announce that after a 2-year hiatus, LAC's Rummage Sale is back! The Sale will run:
Thursday, April 28, 4PM – 8 PM
Friday, April 29, 9:30AM – 4PM
Saturday, April 30, 9AM – 12PM
Rummage sale proceeds will be directed to the LAC Community Fund, the purpose of which is to lend support to LAC's community outreach efforts addressing needs of hunger, mental health, and homelessness.  Some of the mission partners benefitting from this funding are: At Home on the Sound, Community Resource Center, H.O.P.E., Larchmont/Mamaroneck Hunger Task Force, Larchmont/Mamaroneck Community Counseling Center, and The Sharing Shelf.