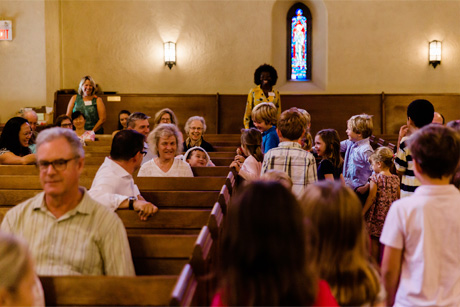 Larchmont Avenue Church (LAC) is a worshiping community of Christian believers in the Reformed tradition dedicated to following Jesus Christ through worship and compassionate mission outreach.
Our congregation is part of the Presbyterian Church (USA).
We warmly welcome the full diversity of God's family to worship with us and join our congregation of people from all races, genders, sexual orientations, nationalities, economic situations, and abilities.
We encourage all members, young and old, families and children to serve with compassion and care for one another, for our neighbors and for the global community.
Our Governance
LAC is governed by a board of elders called Session. Its finances and campus property are managed by a Board of Trustees. Our Deacons provide a ministry of compassion, service, and witness to Christ's love by reaching out to members and neighbors through parish care, prayer, and fellowship.
Our Bylaws
Click here to see LAC's Bylaws.
LAC Child Protection Policy